Water rides and slides are an excellent option to cool off on a hot summer day! Have fun and get wet by playing on these fun water slides rentals and water bounce houses.
Rentals of water slides can be great fun. They are fast-moving and cool you down quickly. The kids will gather to rent these large, brightly lit slides. Renting a water slide requires electricity and a water hook-up. We're able to bring the hose and cord provided you are within a 50-foot range.
There are numerous alternatives for small and large water slides. Be sure to choose one that's suitable to the age of your children and the amount of guests. Most slides can easily accommodate between 10 and 20 guests (as long as they don't mind waiting in line a bit). Even though smaller kids might be scared of slides that are tall, all our slides can accommodate up to 10-20 people.
Our slides will be secured by stakes or sandbags to ensure they are secure in light winds.
We're certain that, regardless of the water slide you rent, you will be happy and want to rent again!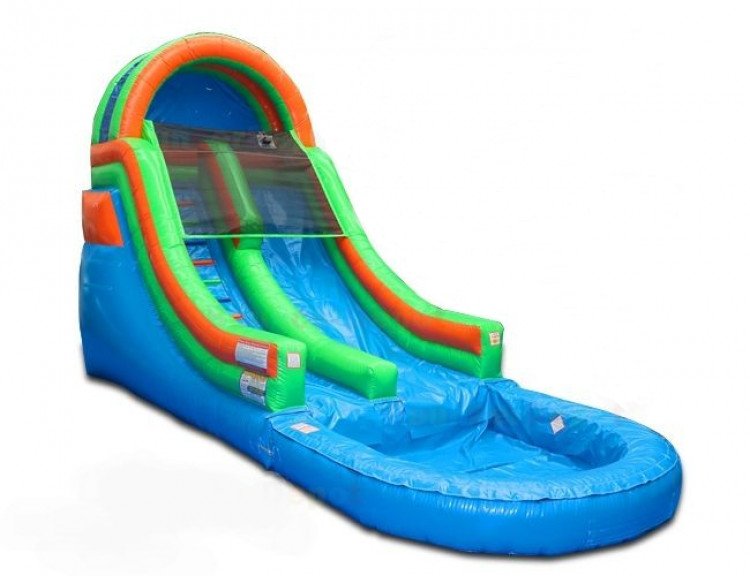 16 FT. Water Slide
from $230.00